Software
Check out these software packages being custom built for our clients.
Portfolio
Sample list of satisfied customers.
Web Applications
Find out more about our various web apps under construction.
Web Packages
Foobar Fusion wants you to have the web application that you desire. Our designers will work closely with you to develop a visual design that meets and exceeds your expectations. While our designers are working with you, our developers will be working behind the scenes to create an easy to update and manage interface specifically targed to your needs.
The Editor
Here at Foobar Fusion, we just can't see the logic in having you take the time to type up a list of things you want changed on your website, sending it to us, and then waiting for us to get everything updated. If you already have to take the time to type it up, how does an interface that is as easy to operate as word (or for you younger folks, your blog on myspace) sound.

Our content management system has had wonderful feedback ever since v1.0 was adopted and modified in late 2003. Pictured on the right is a screenshot of our editor for general areas. Even uploading images to the server is as easy as clicking a button. It will automatically send the image to the server, and make it easily available for you to add to your page.
---
Online Calendar System
| | |
| --- | --- |
| | Our online calendar can be configured to be viewed by days, weeks, or months at the customers request. Items/events can be added to keep your customers informed of sales and gatherings. |
---
Image Gallery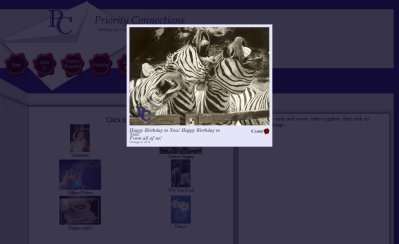 Our image gallery allows you to create your own categories, batch upload, view, and delete images at will. We do all the image resizing and code for you, so all you have to do is find the pictures you want to display and upload them. It's even easier than emailing them to friends and family. We will also create a watermark for your images if you wish, so people will always know where they came from. Contact us today to add this popular module to your web application.
---
Frequently Asked Questions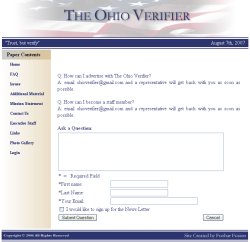 With this useful module, your customers can ask you any question at any time. The questions are forwarded to your email, you can answer them and choose whether or not to display that question/answer on your web application for others to view. Many of the best questions come from your customer's point of view. This allows you to empower them while making your daily tasks much simpler and streamlined, allowing you to focus on other areas of your business.
---
Online or Email your Newsletters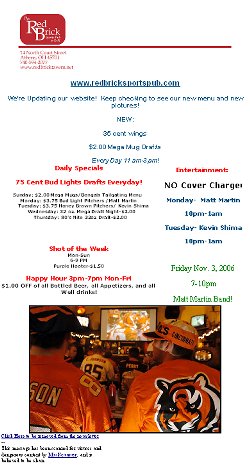 Our on-line newsletter allows for users to sign up and the administrator to send email to all or any selected users at will. The email interface will allow for images and character formatting to be applied with ease. If requested, additional information can be stored such as birthdays and mailing addresses. These can be used as promotional items and labels can be generated with a single click.
---
Registered User Space
| | |
| --- | --- |
| | If you have a need to store information for frequent visitor and/or patrons, a user module can be added to your web application. This can be used to allow restricted access to downloads, specials, coupons or entire pages. This is a great feature to add to entice users to sign up for newsletters. |
---
Advanced User Space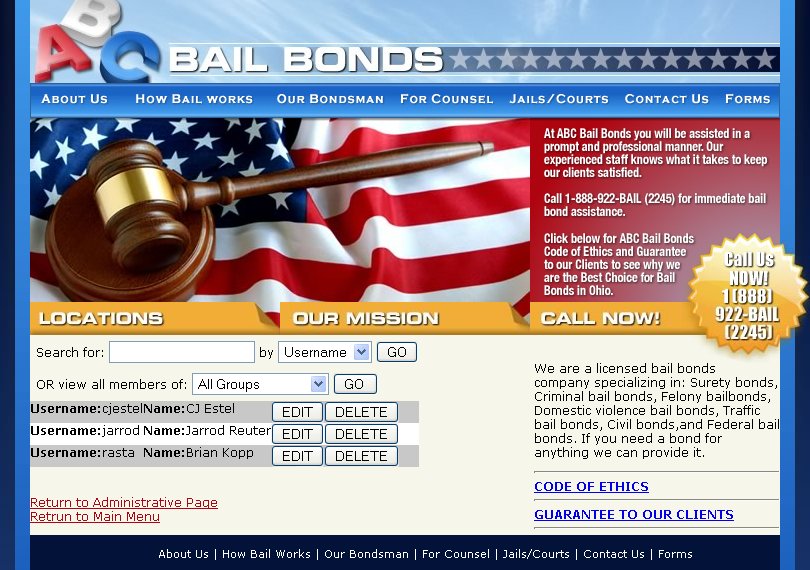 Unlike the regular registered user space, this allows the system administrator complete control over each users account. For example, all users could download forms from a site, but you wouldn.t want all users to be able to read a contract between you and a different user.
---
User Specific Coupons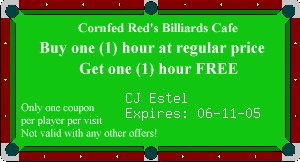 Coupons can be dynamically generated to reflect user information. A coupon could be created that might display the users first and last name along with an expiration date a certain period from the time it was printed. These coupons can also contain code values that can be used for tracking purposes. *Note: this requires registered user space.
---
Custom Message Board
A message board can be generated with all of the fields you want to allow visitors to chat about. This can also provide a company/owner with invaluable feedback about promotions and other areas of business.
---
Web Statistics
A comprehensive on-line view of virtually anything you would want to know about your web presence. This includes, summary of visitors (viewable by month, days of the month, days of the week, or hours, and duration of visitor stay), pages viewed, visitors operating systems and browsers, visitors screen size, referring search engine or web site, and many other features.


---
Online Shopping Cart
A shopping cart is available for web applications that need online sales. This can easily integrate into virtually any existing merchant account. If you do not already have a merchant account, we can aid you in setting up a business class Paypal account, or recommend merchants we have worked with in the past.